Indoor and Commercial Led Lights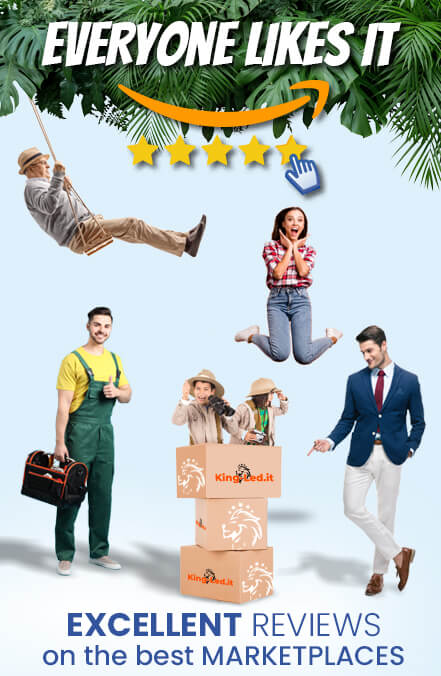 Recessed Ceiling Light in Ceramic Plaster 2132 Round Deep for GU10 Led Spotlight
Indoor and Commercial Led Lights Spotlight holders Plaster Spotlight Holder
Do you have a VAT number and work in the lighting industry? Click and discover great advantages!
We dedicate only the best to you
We value your work through dedicated prices and services that will help you make your daily job easier and more effective.
REGISTER AND SAVE UP TO 30%
Register on our website now and buy our Led lighting products at discounted prices up to 30%.
But advantages don't end here: we guarantee you all the technical assistance you need, products ready for delivery and fast shipping. We dedicate to you who have a VAT number unique prices and services.
What are you waiting for? Register and follow the roar of saving.
Close
2 years minimum warranty / substitution of returned product within 2 working days
Always PRIME shipping with GLS or UPS courier. Delivery within 3-5 days.
You have 30 days for withdrawal and you always get a refund.
DESCRIPTION
Recessed Ceiling Light made of high quality ceramic plaster, paintable and easy to install.
Well-finished in every detail, it has sharp and refined lines and without any hole on its surface.
Its smooth and non-porous surface make this ceiling light easy to paint.
DATASHEET
Shape: Round
Light zone Shape: Round conical
Size: 130*45mm 
Material: Ceramic Plaster
Colour: White – Paintable
Effect: Recessed, the structure is perfectly hidden in the ceiling
Compatibility: It supports GU10 or Mr16 Led or Halogen spotlights with 5cm diameter (halogen spotlights must not be more than 35W)
Application: Apartments, Shops, Stands, Showrooms, etc.
CONTENTS
1pcs Recessed Ceiling Light 
1pcs GU10 Bulb Socket with Antishock protection 
1pcs Pin to lock the spotlight 
ARE YOU A RESELLER?
You can ask us for a plain package without KingLed logo.
Be the first to ask a question about this product!