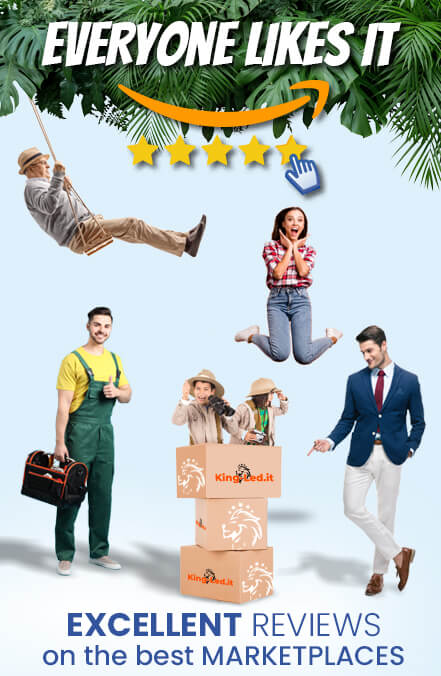 LED Driver 20W da 24V Waterproof IP67
Led power supplies Driver Impermeabili
Do you have a VAT number and work in the lighting industry? Click and discover great advantages!
We dedicate only the best to you
We value your work through dedicated prices and services that will help you make your daily job easier and more effective.
REGISTER AND SAVE UP TO 30%
Register on our website now and buy our Led lighting products at discounted prices up to 30%.
But advantages don't end here: we guarantee you all the technical assistance you need, products ready for delivery and fast shipping. We dedicate to you who have a VAT number unique prices and services.
What are you waiting for? Register and follow the roar of saving.
Close
2 years minimum warranty / substitution of returned product within 2 working days
Always PRIME shipping with GLS or UPS courier. Delivery within 3-5 days.
You have 30 days for withdrawal and you always get a refund.
Watt

20W
Power

0.83A
Input Voltage

220-240V AC 50Hz
Output Voltage

24V
IP rating

IP67
Size

59x59x28mm
This 20W LED Driver with IP67 waterproof rating is specially designed to power your 24V devices such as LED strips .
Thanks to its degree of impermeability it is highly recommended to be installed in humid environments , for example in the bathroom or in the garden . The IP67 rating makes it water resistant and can be submerged up to 1M deep for up to 30 minutes.
This power supply is equipped with safety systems for overload , overvoltage , short circuit and overtemperature . The device will restart automatically as soon as the conditions are restored.
The function of the LED driver is to transform the alternating current of your electrical network into direct current, which is needed to turn on the LED chips. Before purchasing the LED driver, consult the voltage and current output of the driver to understand which one is right for you.
Technical features:
Input voltage:

 220-240V AC 50Hz

Output voltage:

 24V

Watt:

 20W

Power:

 0.83A

Overload Protection:

 Yes

Overvoltage Protection:

 Yes

Short Circuit Protection:

 Yes

Over temperature protection:

 Yes

Dimensions:

 59x59x28mm

Weight:

 about 140g
Data sheet
Watt

20W

Power

0.83A

Input Voltage

220-240V AC 50Hz

Output Voltage

24V

IP rating

IP67

Size

59x59x28mm
Be the first to ask a question about this product!