Multicolor RGB LED strip, 12.5W/m 12V Waterproof IP65 Strip Width 10mm, 300 units SMD 5050 LEDs
Led strips Multicolor Led Strips Waterproof RGB 5050
Do you have a VAT number and work in the lighting industry? Click and discover great advantages!
We dedicate only the best to you
We value your work through dedicated prices and services that will help you make your daily job easier and more effective.
REGISTER AND SAVE UP TO 30%
Register on our website now and buy our Led lighting products at discounted prices up to 30%.
But advantages don't end here: we guarantee you all the technical assistance you need, products ready for delivery and fast shipping. We dedicate to you who have a VAT number unique prices and services.
What are you waiting for? Register and follow the roar of saving.
Close
2 years minimum warranty / substitution of returned product within 2 working days
Always PRIME shipping with GLS or UPS courier. Delivery within 3-5 days.
You have 30 days for withdrawal and you always get a refund.
| | |
| --- | --- |
| | Cutting Length |
| | |
| --- | --- |
| | PCB |
| | |
| --- | --- |
| | Double-sided tape |
| | |
| --- | --- |
| | Dimmable |
| | |
| --- | --- |
| | Certificate |
5M RGB Multicolor Led Strip, Waterproof IP65
The working voltage of the strip is 12V DC (Power Supply NOT Included)
The strip can be dimmed and cut every 3 LEDs (50mm) to fit the length you want, but the cut off part will need extra power supply and connector, or it won't light up.
Rated Power: 72W. Power Consumption: 12.5 W/m
With this LED Strip you can create a colourful environment, with light games and colour effects.
DATA SHEET
5M 5050 LED Strip with 3M double-sided adhesive tape backing.    
60Led/mt (300 LEDs in total), you can cut it every 3 LEDs. (50mm)    
Used with a Mi-Light Controller (sold separately) you can create infinite colours and choose your favourite.    With this LED Strip you can create a colourful environment, with both White and Coloured light games possibilities.    
The special silicone coating makes it IP65 waterproof. WARNING: Once cut off, it loses its IP65 rating.      
Connecting multiple LED strip lights together, you will need to connect them to the power supply in Parallel. It is highly suggested to install this LED strip on an aluminium bar to ensure proper cooling and thus increasing the lifespan.   

SPECIFICATION
PCB Width: 10mm
PCB+SMD 2.5mm  
Length:5 meter per roll
Voltage: 12V DC
Rated Power: 72W
Power Consumption: 12.5 W/m
LED Type: 5050 x 300pcs
Cutting Length: Every 3 LEDs (99mm)  
Waterproof Type: IP65  
Dimming: Yes.  
Working Temperature:  -20° +40°  
Certifications: CE / RoSH / TUV / UL  
Warranty: 3 years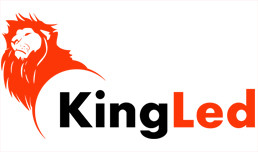 Data sheet
Cutting Length

PCB

Double-sided tape

Dimmable

Certificate
Be the first to ask a question about this product!