Smart Lightbulbs and Spotlights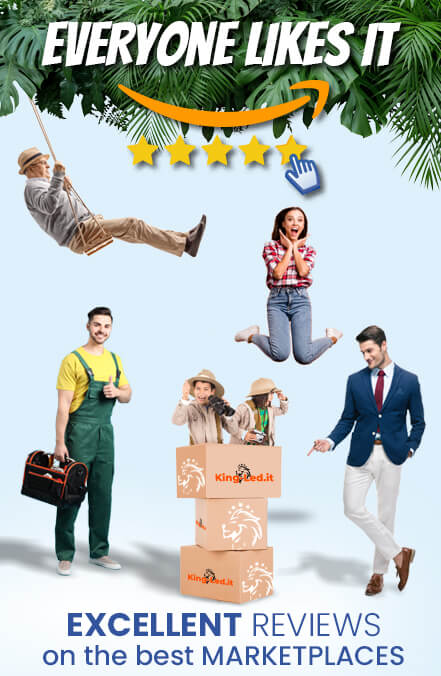 Mi-Light 6W E27 Dual White LED Light Bulb For CCT LED Lights FUT017
Indoor and Commercial Led Lights Led lightbulbs Smart World Mi-Light Smart Lightbulbs and Spotlights RGB + CCT Series Monochrome/CCT Series Mi-Light Dual White E27
Do you have a VAT number and work in the lighting industry? Click and discover great advantages!
We dedicate only the best to you
We value your work through dedicated prices and services that will help you make your daily job easier and more effective.
REGISTER AND SAVE UP TO 30%
Register on our website now and buy our Led lighting products at discounted prices up to 30%.
But advantages don't end here: we guarantee you all the technical assistance you need, products ready for delivery and fast shipping. We dedicate to you who have a VAT number unique prices and services.
What are you waiting for? Register and follow the roar of saving.
Close
2 years minimum warranty / substitution of returned product within 2 working days
Always PRIME shipping with GLS or UPS courier. Delivery within 3-5 days.
You have 30 days for withdrawal and you always get a refund.
| | |
| --- | --- |
| | Power |
| | |
| --- | --- |
| | Lumen |
| | |
| --- | --- |
| | Luminous Flux |
| | |
| --- | --- |
| | Input Voltage |
| | |
| --- | --- |
| | Color Temperature |
| | |
| --- | --- |
| | Frequency |
MI-LIGHT LED BULB: 6W E27 Dual White LED Light Bulb For CCT LED Lights. Tonality regulation from 2700K to 6000K (Dynamic White).  High-efficient light transmittance Acrylic lens, making the light smoother and evener. 5W, Standard MR16, widely used in many places. Installation is fast and easy. Brightness: 500 Lumen // Lumen per Mt: 85Lm/M Installation is fast and easy. // Connects directly to 220V.
DOMOTIC SYSTEM: High quality LED CHIP, making lamp endure extremely long lifespan. Aluminium Body with Perfect Cooling performance. Professional LED driver, high quality module, excellent performance, no flickering. INTEGRATED WIFI: All Mi-Light bulbs are already integrated with the 2.4GHz WiFi reception system. Can be controlled with a suitable Remote Control or from your Smartphone by means of the iBox WiFi module and a dedicated App. Manage your RGB+CCT Products, easily and fast
SMARTPHONE: Thanks to the Mi-Light iBox Wi-Fi module and the free downloadable App it is possible to control all the Mi-Light LED devices right from your Smartphone. Using your home's existing Wi-Fi connection, or directly with the 3/4G Mobile Networks, the iBox works with the free Mi-Light 3.0 App (Available both for iOS and Android) to give you a quick and easy way to manage your Mi-Light devices right from your Smartphone. (iBox WiFi module sold separately)
AMAZON ECHO: You can now control all your Mi-Light devices with Alexa commands. Thanks to the YT1 Wi-Fi module and the free downloadable App it is possible to control all the Mi-Light LED devices with Amazon Echo's intelligent assistant, Alexa. (YT1 WiFi module sold separately)
WARRANTY: KingLed offers product warranty service for all Mi-Light products and provides fast and comprehensive customer service before, during and after the purchase
KingLed is absolutely an authorized Mi-Light reseller and only sells original products in original packaging. <br >  Mi-Light 6W E27 DUAL WHITE SPOTLIGHT. For CCT LED Lights. 2.4GHz RF Remote Controllable.   Mi-Light Series, dimming or colour temperature changing. All lights effects can be realised according to your preference or mood, just enjoy the dynamic life fulfilled with our lighting system.

With a suitable Mi-Light remote controller, you can dim and control CCT LED strips remotely, through the following functions:
0%-100% dimming capacity
Wireless RF (Radio Frequency) range of 30m
Switch from Warm White to Cold White lighting ranging from 3000K to 6000K
4-ZONES CONTROL, controll each zone separately or simultaneously.
Switch-off delay function (60 seconds).
Night Light function
DATASHEET
Power: 6W
Lamp connection: E27
Luminous flux: 500 Lumen
Luminous efficiency: 85Lm/m
Voltage: AC 86-265V 50-60Hz
Color temperature: 2700K-6500K
CRI: >80
Power Factor: >0.5
Lighting angle: 220°
Lamp size: 57 x 102.5 mm
Certificates: CE, ROHS
Warranty: 2 years

IMPORTANT: You need to synchronise before the usage to ensure that the product works properly: Please ensure the remote control is compatible with your product.
Switch OFF the LED light
Switch ON the LED light
When the LED lights up, press the "I" button on the remote control repeatedly.
Once the synchronization has finished successfully, the LED Light will light up three times.
NB: MAKE SURE THE POWER IS OFF BEFORE INSTALLATION.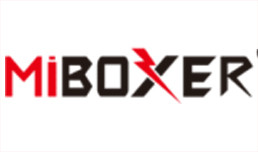 Data sheet
Power

Lumen

Luminous Flux

Input Voltage

Color Temperature

Frequency
Be the first to ask a question about this product!