Smart Remote Controllers 2.4GHz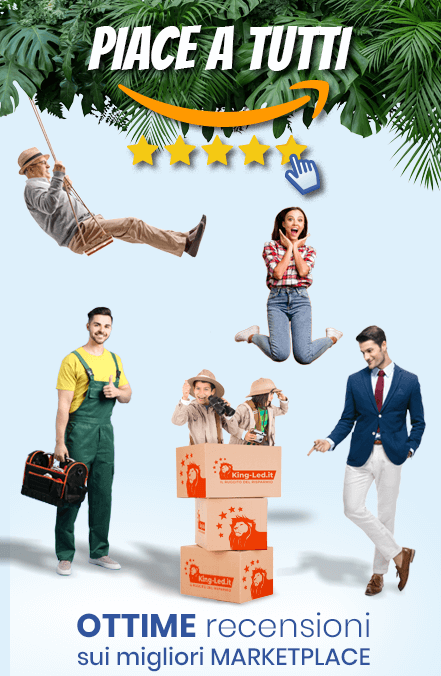 Mi-Light LED Supply Power Driver 220V/3.3V for B8 Mi-Light Smart Pannel and M Series
Led power supplies Top Brand Mi light Mi-Light Controllers Smart Remote Controllers 2.4GHz
Hai partita iva e operi nel settore Illuminotecnica? Clicca e scopri grandi vantaggi!
A te dedichiamo solo il meglio
Diamo il giusto valore al tuo lavoro, con prezzi esclusivi e servizi dedicati grazie ai quali rendere più efficace e produttiva la tua attività quotidiana.
TI REGISTRI E RISPARMI FINO AL 30%
Iscriviti subito sul nostro sito e acquista a prezzi scontati fino al 30% i nostri prodotti di illuminazione Led.
Ma i vantaggi non finiscono qui: ti garantiamo tutta l'assistenza tecnica di cui necessiti, prodotti in pronta consegna e spedizioni rapidissime, in 24/48 ore. Dedichiamo a te, che hai partita IVA, prezzi e servizi unici.
Cosa aspetti? Registrati e segui il ruggito del risparmio.
Chiudi
2 years minimum warranty / substitution of returned product within 2 working days
Always PRIME shipping with GLS or UPS courier. Delivery within 3-5 days.
You have 30 days for withdrawal and you always get a refund.
| | |
| --- | --- |
| | Input Voltage |
| | |
| --- | --- |
| | Output Voltage |
| | |
| --- | --- |
| | Size |
| | |
| --- | --- |
| | Certificate |
| | |
| --- | --- |
| | Warranty |
SUPPLY POWER: Mi-Light LED Supply Power Driver 220V/3.3V suitable with B8 Mi-Light Smart Pannel and Mi-light M Series Controllers
220V/3,3V Supply Power / Plug-In for easy installation
Small size design, 36x30x24mm. Suitable for BOX 503.
With this Driver you'll be able to power your Mi-Light Smart Panel and say goodbye to batteries.
KingLed offers product warranty service for all Mi-Light products and provides fast and comprehensive customer service before, during and after the purchase.
KingLed is absolutely an authorized Mi-Light reseller and only sells original products in original packaging.   Mi-Light LED Supply Power Driver 220V/3.3V for B8 Mi-Light Smart Pannel and M Series.

DATASHEET
Input: AC 180-240V
Output: DC 3.3V
Working temperature: -20°C +60°C
Certifications: CE e RoHS
Dimensions: 36 x 30 x 24 mm; Cable:60 mm
Be the first to ask a question about this product!