Smart Remote Controllers 2.4GHz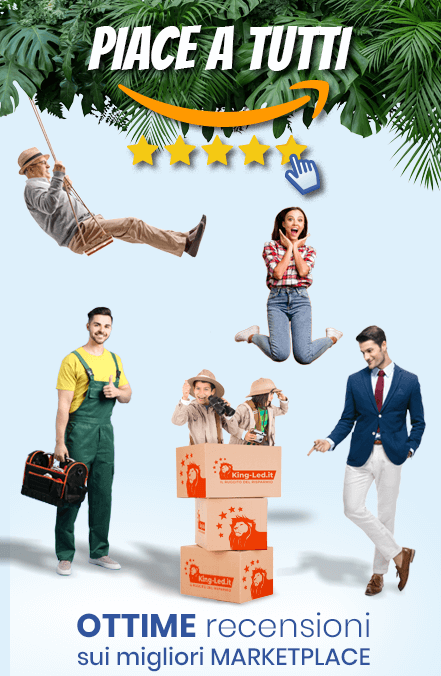 B4 4-Zone RGB+CCT Smart Panel Remote Controller, Wireless Transmission, Color Temperature and Brightness Adjustable
Home Top Brand Mi light Smart World Mi-Light Controllers Smart Remote Controllers 2.4GHz Série RGB + CCT Mi-Light RGB+CCT
Hai partita iva e operi nel settore Illuminotecnica? Clicca e scopri grandi vantaggi!
A te dedichiamo solo il meglio
Diamo il giusto valore al tuo lavoro, con prezzi esclusivi e servizi dedicati grazie ai quali rendere più efficace e produttiva la tua attività quotidiana.
TI REGISTRI E RISPARMI FINO AL 30%
Iscriviti subito sul nostro sito e acquista a prezzi scontati fino al 30% i nostri prodotti di illuminazione Led.
Ma i vantaggi non finiscono qui: ti garantiamo tutta l'assistenza tecnica di cui necessiti, prodotti in pronta consegna e spedizioni rapidissime, in 24/48 ore. Dedichiamo a te, che hai partita IVA, prezzi e servizi unici.
Cosa aspetti? Registrati e segui il ruggito del risparmio.
Chiudi
2 years minimum warranty / substitution of returned product within 2 working days
Always PRIME shipping with GLS or UPS courier. Delivery within 3-5 days.
You have 30 days for withdrawal and you always get a refund.
| | |
| --- | --- |
| | Input Voltage |
| | |
| --- | --- |
| | Color Temperature |
| | |
| --- | --- |
| | IP rating |
| | |
| --- | --- |
| | Frequency |
| | |
| --- | --- |
| | Protocol |
| | |
| --- | --- |
| | Zones |
| | |
| --- | --- |
| | Size |
| | |
| --- | --- |
| | With Cover |
| | |
| --- | --- |
| | Warranty |
MI-LIGHT CONTROLLER: Model B4, 4-Zone RGB+CCT Smart Panel Remote Contro. You can control and dim your lights to create the right atmosphere. Easy installation, Suitable to use with all Mi-Light RGB+CCT products. 2.4GHz frequency, GFSK control method, with the features of low power consumption, long distance transmitting, strong anti-interference and fast communication rate.
FUNCTIONS: Dim your light from 0% to 100%. Brightness Adjustable: Adjust the brightness according to your requirement. Take care of your family! Long Press OFF button to Night Light Mode, convenient for the night and getting up in the dark. Switch-off delay function (60 seconds). Memory Function, WHEN SHUT OFF, the present settings will be saved and the pre-set operation will resume when the power is on again. Sensitive Touching (High Precision Capacitive Touch Screen IC and very stable.)
DOMOTIC SYSTEM: A great start for those who want to create a domotic system with lighting control. You will be able to manage the entire line of RGB+CCT Mi-Light Products, easily and fast. A wide range of products for indoor, outdoor, private and commercial use. 4-Zones Control, can control endless Mi-Light products simultaneously. 2.4GHz Wireless Transmission, Strong Anti-Interference, Long-distance transmission, 30 meters. Input Voltage: 3V (2*AAA Battery, NOT included).
START YOUR SMART LIFE: This intelligent panel allows you to control different zones. It is possible to create up to four separate zones, such as the dining room, living room, bedroom and kitchen. Easy installation, no wiring, moving easily, sensitive touching, scratch resistance. All lights effects can be realized according to your preference or mood, just enjoy the dynamic life fulfilled with our lighting system and start your smart life!
WARRANTY: KingLed offers product warranty service for all Mi-Light products and provides fast and comprehensive customer service before, during and after the purchase
KingLed is absolutely an authorized Mi-Light reseller and only sells original products in original packaging.   B4 4-Zone RGB+CCT Smart Panel Remote Controller, Endless Colors to Choose, 2.4GHz RF Wireless Transmission.
Modern design Remote Controller. 2.4Ghz Wireless Transmission.
This product can control multiple Mi-Light devices simultaneously.
It is compatible with all Single Colour and RGB+CCT Mi-Light products  
Dim and control RGB+CCT LED strips remotely, through the following functions:
0%-100% dimming capacity
RGB+CCT Color changing, brightness & saturation control
Wireless RF (Radio Frequency) range of 30m
4-ZONES CONTROL, controll each zone separately or simultaneously (each zone no qty limited bulb).
Switch-off delay function (60 seconds).  
Night Light function
DATASHEET
Panel Remote Controller 
Working Temperature: -20 -60℃ 
Voltage: 3V(2*AAA Battery) / DC3.3V
Transmission Frequency: 2400-2483.5MHz 
Modulation Method: GFSK 
Transmitting Power: 6dBm 
Control Distance: 30m 
Standby Power: 30uA 
Panel Size: 86x86mm 
IMPORTANT: You need to synchronize before the usage to ensure that the product works properly: Please ensure the remote control is compatible with your product.
Switch OFF the LED light
Switch ON the LED light
When the LED lights up, press on one of the four "I" buttons on the remote control repeatedly (within 3 seconds).
Once the synchronization has finished successfully, the LED Light will light up three times slowly. If the sync failes to finish, please switch off the light and follow the steps above again. NB: MAKE SURE THE POWER IS OFF BEFORE INSTALLATION.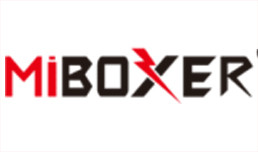 Data sheet
Input Voltage

Color Temperature

IP rating

Frequency

Protocol

Zones

Size

With Cover

Warranty
Be the first to ask a question about this product!