copy of PROFILO IN ALLUMINIO ANGOLARE MODELLO CABI12 BIANCO
2 years minimum warranty / substitution of returned product within 2 working days
Always PRIME shipping with GLS or UPS courier. Delivery within 3-5 days.
You have 30 days for withdrawal and you always get a refund.
Cooling Capacity
10-15 W/MT
DESCRIZIONE
Profilo in alluminio angolare con angolo di proiezione della luce a 30° o a 60° rispetto all'angolo.
CARATTERISTICHE
Costruito con alluminio 6063 è in grado di dissipare una striscia led fino a 10/15W al metro di potenza.
La struttura angolare proietta la luce con un'inclinazione da 30° o da 60°.
Una caratteristica molto importante del profilo è data dalle dimensioni ridotte, che permette l'installazioone con biadesivo o silicone direttamente all'angolo delle vetrine in vetro.
COMPATIBILE
L' alloggiamento per le strisce led è di 12mm, questo consente di installare tutti i modelli di striscia led che hanno un PCB inferiore o uguale a 12mm.
Idoneo per dissipare strisce led con potenza fino a 10/15W al metro di potenza.
INSTALLAZIONE
Non viene fornito con ganci, può essere installato con del biadesivo o silicone direttamente su vetro.
Particolarmente raccomandato per installazione in angoli di vetrine per l' esposizione.
COMPONENTI
| | |
| --- | --- |
| Versione da 1 metro | Versione da 2 metri |
| 1x Profilo 1mt | 1x Profilo 2mt |
| 1x Cover 1mt Modello "E" | 1x Cover 2mt Modello "E" |
| 2x Tappi | 2x Tappi |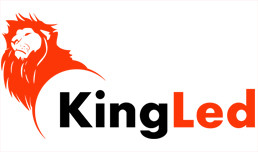 Data sheet
Size

16.5x16.5mm

Material

Aluminium

Finish

White

With Cover

E

Cooling Capacity

10-15 W/MT

Slot

12mm

Warranty

3 Years
Be the first to ask a question about this product!