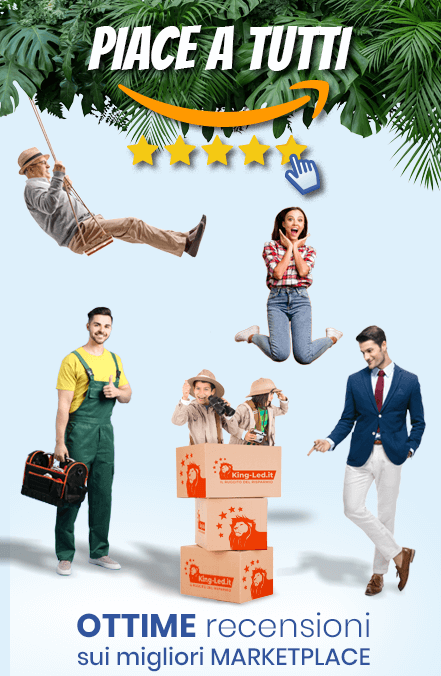 CASAMBI
All products: CASAMBI
Controlling lighting in working environments is easier thank you think: environments become smart thanks to the interaction between smartphones, smartwatches and tablets which help managing different functions and different lighting scenes easily and quickly even remotely.
A great example is the CASAMBI application which allows you to turn on and off the light, set the light intensity for working stations and common areas, creating the best atmosphere for personal wellness even in workplaces. Even organized large-scale distribution can use CASAMBI technology lighting. With this technology it is indeed possible to change shop layouts easily and without installation experts, with remarkable savings. You can create different lighting scenes through the CASAMBI App and change them following promotional and business needs.
The App (available for both Android and iOs) connects to lamps and compatible devices through Bluetooth. Managing the lights from remote is simple: you just need to snap a photo of the rooms and place the lamps controllers in the image in order to manage eveything intuitively.
CASAMBI is an advanced system for lighting control based on Bluetooth Low Energy (BLE) technology. BLE is an energy saving forefront wireless technology integrated in every modern smartphone, tablet and smart watch, the only technology in the world that is ready for the challenges of the future.
CASAMBI technology provides an entire ecosystem of products. All native CASAMBI products and the ones from their partners are 100% compatible with each other, and they are configured and managed through the CASAMBI app, available both for iOs and Android.   
Iva Inclusa
DOWNLOAD DATASHEET: CBU-ASD-Installation-Guide-v20-ENG
Iva Inclusa
DOWNLOAD DATASHEET: CBU-TED-User-guide-v14
Iva Inclusa
DOWNLOAD DATASHEET: Xpress-DATASHEET DOWNLOAD USER MANUAL: Xpress-ISTRUZIONI DI USO
Regular price
€196.00
-20%
Price
€156.80
Iva Inclusa
DOWNLOAD DATASHEET: dalcnet-ADC1248-4CH-CASAMBI
Regular price
€115.00
-20%
Price
€92.00
Iva Inclusa
SCARICA IL DATASHEET: DLC1224-1CV-CASAMBI_DS_002
Regular price
€139.00
-20%
Price
€111.20
Iva Inclusa
SCARICA IL DATASHEET ENG: DLX1224_MULTI_CASAMBI_eng SCARICA IL DATASHEET IT: DLX1224_MULTI_CASAMBI_ita