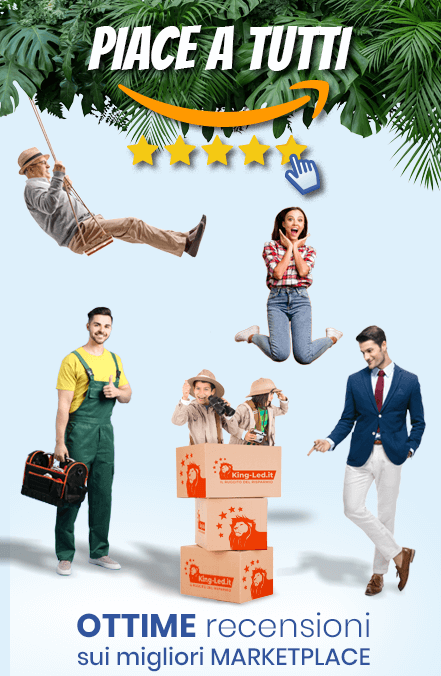 DALCNET DLX1224-4CV - CASAMBI - CONTROLLER DIMMER 4CH Bluetooth and Push Control
Top Brand Smart World Controllers Dalcnet Casambi CASAMBI Multicolor Dimmer Button
Hai partita iva e operi nel settore Illuminotecnica? Clicca e scopri grandi vantaggi!
A te dedichiamo solo il meglio
Diamo il giusto valore al tuo lavoro, con prezzi esclusivi e servizi dedicati grazie ai quali rendere più efficace e produttiva la tua attività quotidiana.
TI REGISTRI E RISPARMI FINO AL 30%
Iscriviti subito sul nostro sito e acquista a prezzi scontati fino al 30% i nostri prodotti di illuminazione Led.
Ma i vantaggi non finiscono qui: ti garantiamo tutta l'assistenza tecnica di cui necessiti, prodotti in pronta consegna e spedizioni rapidissime, in 24/48 ore. Dedichiamo a te, che hai partita IVA, prezzi e servizi unici.
Cosa aspetti? Registrati e segui il ruggito del risparmio.
Chiudi
2 years minimum warranty / substitution of returned product within 2 working days
Always PRIME shipping with GLS or UPS courier. Delivery within 3-5 days.
You have 30 days for withdrawal and you always get a refund.
Power

10A
Input Voltage

DC 12/24V
Output Voltage

DC 12/24V
IP rating

IP20
Dimmable

4 x PUSH
Frequency

Bluetooth
Protocol

CASAMBI
N. Channels

4 CH
Size

88 x 54 x 25 mm
Warranty

5 Years
DESCRIZIONE
4 USCITE PER IL BIANCO, BIANCO DINAMICO, RGB e RGBW
INSTALLAZIONE SU SCATOLA
TEMPERATURA DI ESERCIZIO: -10°C + 40°C
CORRENTI SUPPORTATE FINO A 10A
FUNZIONE CON APP CASAMBI
FUNZIONE COMANDO LOCALE: 4 PULSANTI
SCHEDA TECNICA
IN: 12-24 Volt DC
OUT (versione in tensione): 4X5A (max 10A tot.)
OUT (versione in corrente): 4x350mA / 4x500mA
FUNZIONI
Soluzione studiata per pilotare LED in tensione costante. Il LED dimmer mediante l'APP CASAMBI dispone di numerose funzioni completamente configurabili per il controllo della luce a LED Bianca, Bianco Dinamico, RGB e RGBW. Inoltre permette di creare diversi scenari il tutto semplicemente con un solo tocco.
APPLICAZIONI
Progetti per architetti, OEM, lighting designers, interior designers.
Illuminazione generale, luce bianca d'arredo, luce architetturale, luce ad alta resa cromatica.
VANTAGGI
-protezione contro sovratensione
-gestione del tipo di carico collegato Bianco – Bianco Dinamico – RGB – RGBW grazie a profili CASAMBI dedicati
-creazione di molteplici scenari e giochi di colore
-gestione del carico a led mediante APP CASAMBI
-pulsanti per il comando locale
-corrente di uscita max 5A per canale (max 10A totali)
-tensione di ingresso 12 / 24 VDC
CASAMBI
Il protocollo CASAMBI, permette di controllare le accensioni e gli spegnimenti di molteplici dispositivi di illuminazione attraverso il pulsante Normalmente Aperto (N.O.), richiamando la funzione orologio per programmare la luce ad orari prestabiliti o per associare sensori di luminosità esterna. Tutto ciò è gestibile da remoto tramite un'applicazione per terminali Apple e Android, la quale salva e memorizza in un account ogni impostazione decisa dall'amministratore.
Alla base del sistema vi sono delle centraline certificate CASAMBI, le quali sfruttano la tecnologia mesh per trasmettere le informazioni. Una rete mesh è una tipologia di network che funziona distribuendo le risorse ed i contenuti anzichè accentrarli; in questa tipologia di rete, tutti le centraline che ne fanno parte partecipano alla diffusione di dati e informazioni ed all'archiviazione. Così facendo, si crea una maglia di centraline interconnesse che garantisce il funzionamento potenzialmente perenne della rete stessa. Inoltre ogni dispositivo con protocollo Casambi fa anche da ripetitore permettendo di raggiungere lunghe distanze di installazione.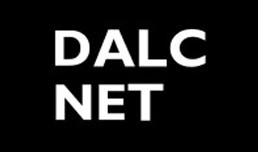 Data sheet
Power

10A

Input Voltage

DC 12/24V

Output Voltage

DC 12/24V

IP rating

IP20

Dimmable

4 x PUSH

Frequency

Bluetooth

Protocol

CASAMBI

N. Channels

4 CH

Size

88 x 54 x 25 mm

Warranty

5 Years
Be the first to ask a question about this product!