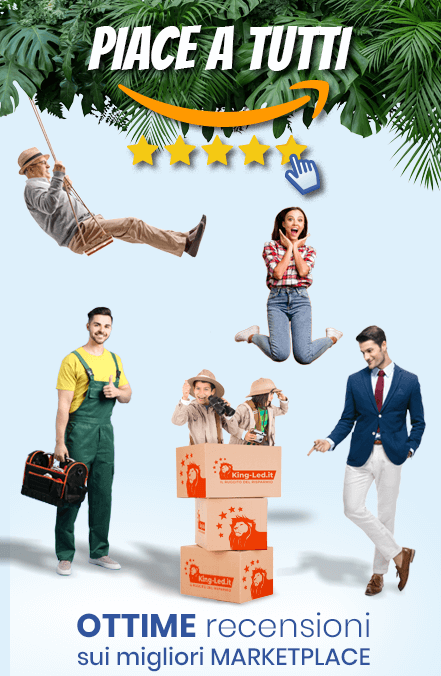 Sonoff AM2301 Sensore Di Umidità Di Temperatura
Top Brand Sonoff Controllers SONOFF
Hai partita iva e operi nel settore Illuminotecnica? Clicca e scopri grandi vantaggi!
A te dedichiamo solo il meglio
Diamo il giusto valore al tuo lavoro, con prezzi esclusivi e servizi dedicati grazie ai quali rendere più efficace e produttiva la tua attività quotidiana.
TI REGISTRI E RISPARMI FINO AL 30%
Iscriviti subito sul nostro sito e acquista a prezzi scontati fino al 30% i nostri prodotti di illuminazione Led.
Ma i vantaggi non finiscono qui: ti garantiamo tutta l'assistenza tecnica di cui necessiti, prodotti in pronta consegna e spedizioni rapidissime, in 24/48 ore. Dedichiamo a te, che hai partita IVA, prezzi e servizi unici.
Cosa aspetti? Registrati e segui il ruggito del risparmio.
Chiudi
2 years minimum warranty / substitution of returned product within 2 working days
Always PRIME shipping with GLS or UPS courier. Delivery within 3-5 days.
You have 30 days for withdrawal and you always get a refund.
Input Voltage

3.1 - 5.5V
DESCRIZIONE
Sonoff AM2301 è un sensore analogico di temperatura e di umidità con un segnale di uscita resistivo e capacitivo.
Adotta tecnologia di acquisizione analogica dedicata, in grado di rilevare la temperatura e l'umidità con alta precisione. Alta affidabilità ed eccellente stabilità a lungo termine.
Il sensore di AM2301 ha notevoli vantaggi, come ad esempio una risposta veloce.
Il sensore dispone di jack 2.5 millimetri 4-poli audio stereo maschio, funziona perfettamente con Sonoff TH10/TH16.
Stile: Non a tenuta stagna
Temperatura: sensore resistivo
Umidità: sensore capacitivo
Temp di funzionamento. Range: da-40℃ ~ + 80℃
Alimentazione: 3.1-5.5 V DC
Umidità: ± 3% RH (10. .. 90% RH)
Be the first to ask a question about this product!