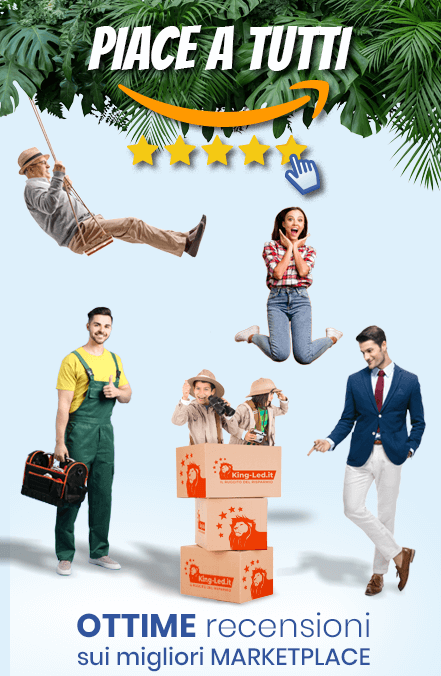 SONOFF BASIC R3 - Switch Intelligente Fai-Da-Te WIFI
Top Brand Sonoff Controllers SONOFF 220V
Hai partita iva e operi nel settore Illuminotecnica? Clicca e scopri grandi vantaggi!
A te dedichiamo solo il meglio
Diamo il giusto valore al tuo lavoro, con prezzi esclusivi e servizi dedicati grazie ai quali rendere più efficace e produttiva la tua attività quotidiana.
TI REGISTRI E RISPARMI FINO AL 30%
Iscriviti subito sul nostro sito e acquista a prezzi scontati fino al 30% i nostri prodotti di illuminazione Led.
Ma i vantaggi non finiscono qui: ti garantiamo tutta l'assistenza tecnica di cui necessiti, prodotti in pronta consegna e spedizioni rapidissime, in 24/48 ore. Dedichiamo a te, che hai partita IVA, prezzi e servizi unici.
Cosa aspetti? Registrati e segui il ruggito del risparmio.
Chiudi
2 years minimum warranty / substitution of returned product within 2 working days
Always PRIME shipping with GLS or UPS courier. Delivery within 3-5 days.
You have 30 days for withdrawal and you always get a refund.
DESCRIZIONE
Si tratta di uno Smart Switch WiFi con funzionalità DIY che consente di controllare i dispositivi connessi tramite eWeLink direttamente dal telefono oppure di attivare o disattivare i dispositivi con Amazon Alexa e Google Assistant. Presenta inoltre una modalità fai-da-te, ed il firmware può essere impostato dall'utente. Ha un server web incorporato che espone l'API REST, che consente di connettere lo switch al sistema di automazione domestica esistente. Compatibile con Vera, Fibaro, HomeSeer, Savant, Home Assistant, ecc.
Per il documento di protocollo ed il codice per lo strumento Modalità DIY (aggiornamento), vai su Github al seguente link.
E' sufficiente impostare un timer per consentire ai dispositivi di accendersi / spegnersi automaticamente ad un orario prestabilito per un giorno. Ad esempio, prepara la tua caffettiera la sera e la mattina seguente avrai un tazza calda già pronta.
Compatibile con la funzione IFTTT, puoi impostare più azioni per attivare altri dispositivi o ricevere una notifica sul tuo telefono una volta che l'azione è stata eseguita.
Il controllo LAN è progettato per le situazioni in cui non è disponibile una connessione internet o in un ambiente con rete Wi-Fi instabile. Un'opzione conveniente è il controllo delle condivisioni, in grado di permettervi di gestire lo stesso dispositivo con la famiglia o gli amici, semplicemente condividendolo sull'app eWeLink.
Nota: SONOFF BASICR3 NON ha un modulo ricevitore RF 433Mhz
SPECIFICHE
Corrente massima: 10 A;

Potenza massima: 2200 W;

Alimentazione: AC 100-240 V;

Switch: 1;

Standard wireless: IEEE 802.11 b / g / n 2,4 GHz;

Materiale custodia: PC V0;

Dimensioni del prodotto: 91 * 43 * 25 (mm);
Be the first to ask a question about this product!