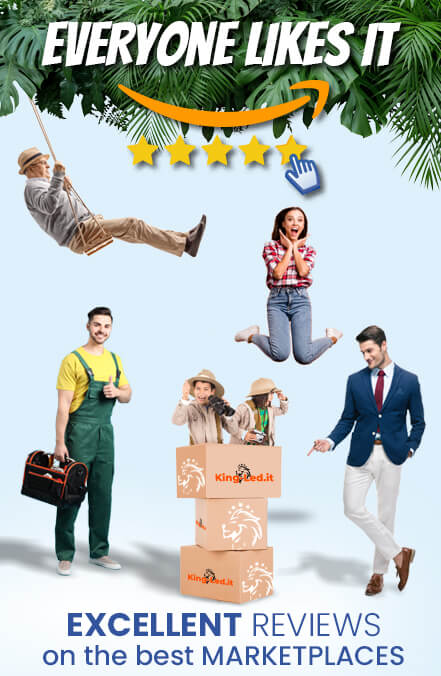 Yeelight - Strip Led extension Cord 1mt
Smart World XIAOMI - YEELIGHT
Do you have a VAT number and work in the lighting industry? Click and discover great advantages!
We dedicate only the best to you
We value your work through dedicated prices and services that will help you make your daily job easier and more effective.
REGISTER AND SAVE UP TO 30%
Register on our website now and buy our Led lighting products at discounted prices up to 30%.
But advantages don't end here: we guarantee you all the technical assistance you need, products ready for delivery and fast shipping. We dedicate to you who have a VAT number unique prices and services.
What are you waiting for? Register and follow the roar of saving.
Close
2 years minimum warranty / substitution of returned product within 2 working days
Always PRIME shipping with GLS or UPS courier. Delivery within 3-5 days.
You have 30 days for withdrawal and you always get a refund.
Durable and solid
The PU gel without mercury allows the strip LED to adapt to any shape. It has an extremely flexible structure, which protects not only the strip diodes but also the user during the installation, making it a lot easier.
Easy Installation
The adhesive behind the LED Strip has been designed for an easy installation. The product is ready for the installation: you only need to remove the upper part of the tape and glue the diodes in the right position.
Decorate anything your want
Thanks to its flexibility, the strip can be installed anywhere you need it. Behind the TV, around paintings, under the bed and in many other places. Thanks to the strip, you will not only light up the room, but you will also decorate your home and create the atmosphere you want.
Create your atmosphere
From blue to orange, from night to light of the day. Use the Yeelight Apps presets: they will give you a fast access to many colors corresponding to different moods. You can also add custom compositions to your favorites. You can easily change the atmosphere in your home by setting the kelvins and color of the light. Use the strip to create a romantic mood anywhere you want.
Compatibility
The extention Led Strip is compatible with the Strip Kit Led product code YLDD04YL
SPECIFICHE
| | |
| --- | --- |
| Product type | YLOT01YL |
| Power | 2,1 W  |
| Length | 1m |
Be the first to ask a question about this product!
You might also like
Regular price
€40.98
Price
€28.68
Iva Inclusa