Led Strip H.C. Series 84W 8400lm 24V IP20 6mm PCB 980 SMD reel 2216
Home Led strips High CRI Chip led 2216 72W-96W power
Do you have a VAT number and work in the lighting industry? Click and discover great advantages!
We dedicate only the best to you
We value your work through dedicated prices and services that will help you make your daily job easier and more effective.
REGISTER AND SAVE UP TO 30%
Register on our website now and buy our Led lighting products at discounted prices up to 30%.
But advantages don't end here: we guarantee you all the technical assistance you need, products ready for delivery and fast shipping. We dedicate to you who have a VAT number unique prices and services.
What are you waiting for? Register and follow the roar of saving.
Close
2 years minimum warranty / substitution of returned product within 2 working days
Always PRIME shipping with GLS or UPS courier. Delivery within 3-5 days.
You have 30 days for withdrawal and you always get a refund.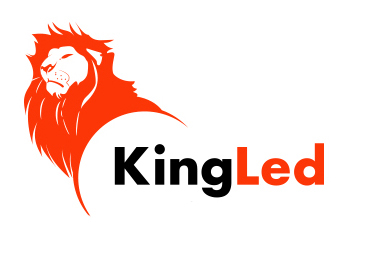 DESCRIPTION
5mt Led Strip with 980 Leds. The PCB is only 6mm wide!

Power Tension DC 24V (power Supply not included)

Dimmabile Led strip, cutting length each 7 leds (35,7mm)

Rated Power 84W/reel – Power consumption 16,8W /mt

Rated Brightness 8.400lm/reel – Actual Brightness 1680lm/mt

5mt Led Strip 2216, mounted on 3M double-sided tape.
196 Led/mt (980 Leds total), this led strip can be cut each 7 Leds (37,5mm cutting length).
This led strip model is made of 980 micro leds which are very close to eachother. It allows you to create a compact and uniform lighting effect. Its PCB is a distinctive trait of this led strip, since it is only 6mm wide.
Multiple led strips must be installed with parallel connection.
Led strips must be installed on aluminium profiles for heat dissipation.
DATASHEET 
Width PCB 6mm 
Height PCB+SMD 1,5mm 
Length Bobina 5mt 
Power supply DC 24V 
Rated Power 84W 
Power Consumption 16,8W /mt 
Rated Brightness 8.400lm 
Actual Brightness 1680lm /mt 
Kelvin 3000K / 4000K / 6000K 
CRI 90+ 
Led Type 2216 x 960pz 
Cutting Length each 7 Ledd (35,7mm) 
IP Rating IP20 
Dimmable SI 
Working Temperature -20°/+40° 
Certifications CE / RoSH / TUV / UL upon request 
Warranty 3 Years 
CORRECT INSTALLATION
In order to guarantee the best performances for lighting and durability the led strip must be installed on a specific aluminium profile, studied to correctly dissipate heat.
Aluminium profiles not only dissipate the heat from the led strip, but also protect them from dust, insects and partially from humidity.
CORRECT POWER SUPPLY
Led strips must be powered with a costant voltage power supply, normally with a DC symbol.
For 24V led strips a DC 24V power supply is needed.
Please note that 24V led strips powered only from one end can be 5mt max. To reach greater lengths it is mandatory to power the strip from both ends or in 5mt sections. Always use a power supply with more power than the led strip.
DIMMING
To adjust the brightness of a led strip you will need a suitable controller.
You can dim led strips with a WiFi controller, from a push button, with Alexa vocal control, remotely via smartphone and also set a timer.
Be the first to ask a question about this product!