COB Bande LED 75W vert 24V IP20 PCB 10mm puce menée continue
Bandes led Bandes Led Particulières Bandes Led Multicolore Puissance de 72W à 96W COB
Hai partita iva e operi nel settore Illuminotecnica? Clicca e scopri grandi vantaggi!
A te dedichiamo solo il meglio
Diamo il giusto valore al tuo lavoro, con prezzi esclusivi e servizi dedicati grazie ai quali rendere più efficace e produttiva la tua attività quotidiana.
TI REGISTRI E RISPARMI FINO AL 30%
Iscriviti subito sul nostro sito e acquista a prezzi scontati fino al 30% i nostri prodotti di illuminazione Led.
Ma i vantaggi non finiscono qui: ti garantiamo tutta l'assistenza tecnica di cui necessiti, prodotti in pronta consegna e spedizioni rapidissime, in 24/48 ore. Dedichiamo a te, che hai partita IVA, prezzi e servizi unici.
Cosa aspetti? Registrati e segui il ruggito del risparmio.
Chiudi
Garantie minimum de 2 ans / remplacement dans les 2 jours ouvrables
Livraison toujours PRIME avec GLS ou UPS. Livraison sous 3 à 5 jours.
Vous avez 30 jours pour le retrait et vous obtenez toujours un remboursement.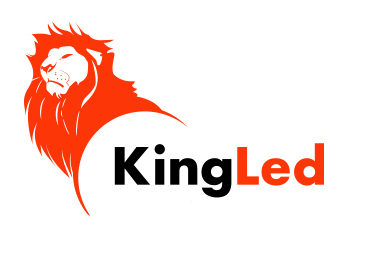 DESCRIPTION
Led Strip with 1 single COB Led

No light dots effect

DC 24V (Power supply not included)

Dimmable Led Strip, Cutting length each 45.45mm

Rated Power 75W/reel – Power consumption 15W/mt

Green Light
5mt COB Led strip, mounted on Tesa double-sided tape.
Single led, cutting length each 45.45 mm.

No light dot effect, this led strip eliminates the effect. The light is uniform, compact and bright. 

Different Led strips have to be connected in parallel.
Led strips must be installed in aluminium profiles for heat dissipation.
DATASHEET 
PCB Width 10mm 
PCB+SMD Height 1,6mm 
Reel length 5mt 
Powe Supply DC 24V 
Rated Power 75W 
Power 15W /mt 
Lumen 1600 lm /mt (Approximate value, coloured light doesn't have a lumen value)
Kelvin GREEN
Led Type COB 
Cutting Length 45.45 mm 
IP Rating IP20 
Dimmable: SI 
Working temperature -20° a +40° Gradi 
Certifications CE / RoSH
Warranty 3 Years 
CORRECT INSTALLATION
In order to have the best performances in terms of lighting and lifespan it is mandatory to install the led strip in a suitable aluminium profile, made to correctly dissipate the heat from the strip.
Aluminium profiles not only dissipate the heat, but they also protect the Led strips from dust, insects and partially from humidity.
CORRECT POWER SUPPLY
Led strips must be powered with a constant tension power supply, usually with a DC symbol.
For 24V Led strips it is necessary to use a 24V power supply.
Please note that 24V led strips powered from one end can reach 5mt maximum length. To reach greater lengths it is mandatory to power the strip from both ends or in 5mt sections.
Always use a power supply with more power than the led strip power.  
DIMMING
In order to adjust the led strip brightness you will need a suitable controller.
You can dim the led strips with a WIFI controller, from a push button, with Alexa vocal control, with your smartphone and also set a timer.
Soyez le premier à poser une question sur ce produit !