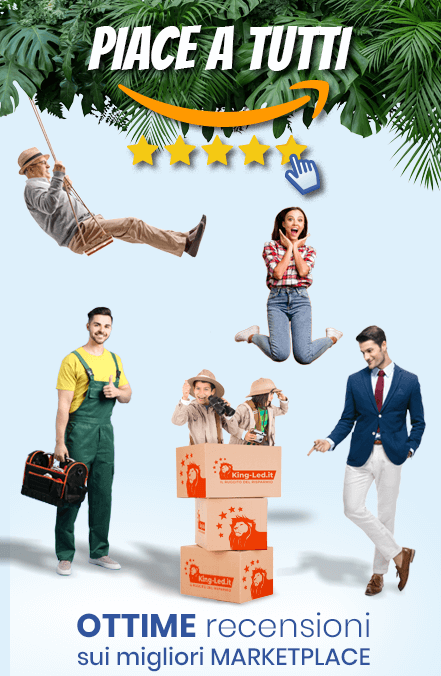 Ampoule Led Bougie E14 4,5W 380lm - WiFi Smart compatible avec Alexa, Google et Smartphone
L'éclairage led Led ampoules Monde Smart TUYA E14
Hai partita iva e operi nel settore Illuminotecnica? Clicca e scopri grandi vantaggi!
A te dedichiamo solo il meglio
Diamo il giusto valore al tuo lavoro, con prezzi esclusivi e servizi dedicati grazie ai quali rendere più efficace e produttiva la tua attività quotidiana.
TI REGISTRI E RISPARMI FINO AL 30%
Iscriviti subito sul nostro sito e acquista a prezzi scontati fino al 30% i nostri prodotti di illuminazione Led.
Ma i vantaggi non finiscono qui: ti garantiamo tutta l'assistenza tecnica di cui necessiti, prodotti in pronta consegna e spedizioni rapidissime, in 24/48 ore. Dedichiamo a te, che hai partita IVA, prezzi e servizi unici.
Cosa aspetti? Registrati e segui il ruggito del risparmio.
Chiudi
Garantie minimum de 2 ans / remplacement dans les 2 jours ouvrables
Livraison toujours PRIME avec GLS ou UPS. Livraison sous 3 à 5 jours.
Vous avez 30 jours pour le retrait et vous obtenez toujours un remboursement.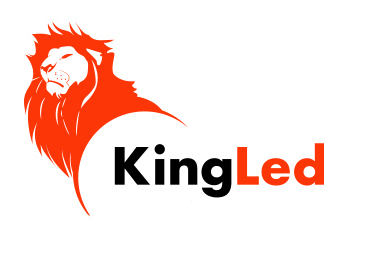 DESCRIPTION:
Smart lightbulb with WiFi control, with RGB and Warm 2700k light.
Control it via smartphone or Amazon Alexa and Google Home.
It doesn't need any module or gateway to connect to your smartphone or smart speakers, it just needs a WiFi network and a free App: TuyaSmart, SmartLife, Homcoud o other apps developed by Tuya.
FEATURES:
-Set light on any color
-Adjust saturation from 0% to 100%
-Warm white light 2700k
-Adjust brightness from 1% to 100%
-Choose between 8 preset and and adjustable scenes
-Set a timer
-Set the timer depending on the days of the week to repeat the function
-Manage directly from smartphone
-Manage directly from Amazon Alexa and Google Home
-Compatible with TuyaSmart, SmartLife, Homcloud…


DATASHEET:
Energy usage: 4,5W
Lumen: 380 lumen
Light angle: 160°
Tension: 220-240V
Connection: E14
Protocol: IEEE 802.11 b/g/n 2.4GHz
Diameter: 37 mm
Height: 107 mm
IP Rating: IP20
Dimmable: 1-100%
Kelvin: 2700K
Light color: RGB

REQUIREMENTS:
-IOS 8.0 or above
-Android 4.0 or above
-WiFi Connection

CONTENTS:
-1x Lightbulb
-1x Italian user manual
WHY BUYING?
LED LIGHTBULB: Save up to 80% on your electric usage thanks to LED technology. This lightbulb consumes 4,5W but it develops 380 lumen, the same as a traditional 35W lightbulb. The E14 connection makes this lightbulb easy to install and perfect for lighting up any room of a house, hotel, commercial rooms such as  meeting rooms, museums, restaurants, cafes, and even as a decorations for parties or for colour therapy. 
MILLIONS OF COLOURS: This lightbulb is able to create millions of colours thanks to RGB Leds. You can choose between 8 scenes that you can also customize to make a party or a room unique or to relax with colour therapy. With the 2700k warm light you can light up any room of your house choosing the brightness from 1% to 100%.
SMART WiFi: It doesn't need any gateway or additional module, it's enough to download a free app on iOs, Android or Huawei AppGallery in order to use it anytime and anywhere. You just need a simple WiFi connection and few steps to sync the device with your smartphone and smart speakers such as Alexa and Google Home.
TIMER AND SCHEDULE: You can set a time to turn on or off the light or you can create a list of times from Monday to Sunday to make the led turn on and off in the preset times, faking your presence at home even when you're away on holiday.
WARRANTY: King Led offers a 3 year warranty.
Soyez le premier à poser une question sur ce produit !