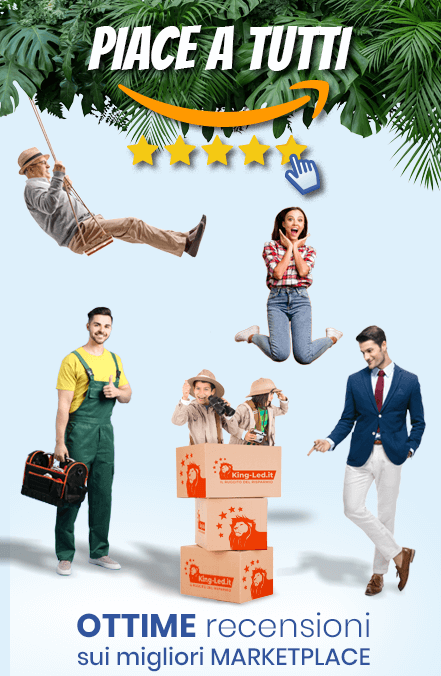 Yeelight 1S Multicolor - Ampoule LED Wifi E27 8,5W 800lm RGB + CCT
L'éclairage led Led ampoules Monde Smart E27 YEELIGHT
Hai partita iva e operi nel settore Illuminotecnica? Clicca e scopri grandi vantaggi!
A te dedichiamo solo il meglio
Diamo il giusto valore al tuo lavoro, con prezzi esclusivi e servizi dedicati grazie ai quali rendere più efficace e produttiva la tua attività quotidiana.
TI REGISTRI E RISPARMI FINO AL 30%
Iscriviti subito sul nostro sito e acquista a prezzi scontati fino al 30% i nostri prodotti di illuminazione Led.
Ma i vantaggi non finiscono qui: ti garantiamo tutta l'assistenza tecnica di cui necessiti, prodotti in pronta consegna e spedizioni rapidissime, in 24/48 ore. Dedichiamo a te, che hai partita IVA, prezzi e servizi unici.
Cosa aspetti? Registrati e segui il ruggito del risparmio.
Chiudi
Garantie minimum de 2 ans / remplacement dans les 2 jours ouvrables
Livraison toujours PRIME avec GLS ou UPS. Livraison sous 3 à 5 jours.
Vous avez 30 jours pour le retrait et vous obtenez toujours un remboursement.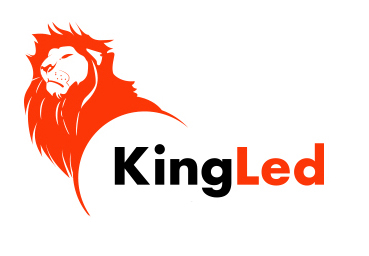 Yeelight 1S Multicolor: Your Smart Lighting
The Yeelight Smart Blub 1S RGB will allow you to create your smart home system. You can control it with your voice or with the app and manage its power and when it should turn on and off by setting the timer. It is also compatible with Apple HomeKit, Samsung SmartThings and Google Assistant apps. Choose between 16 million colors and sync it with the music to obtain an even better effect.
Better in every inch
The new generation of Yeelight smart bulbs has integrated bright coloured spheres, which allows an even better light distribution. Its efficiency is 94 lm/w and its energy consumption is 15% lower than the lightbulbs of the previous generations, which allows an even greater energy saving.
Voice control
Yeelight 1S RGB is compatible with Google, Alexa and Siri (it can also be controlled with Apple HomeKit), so you can easily control it with your voice.
All you have to do is say the right command and the lightbulb will turn on or off. You decide how the commands work within the app settings.
Adjust the colour
Set the right atmosphere for any situation by adjusting the color temperature. Enjoy the colours of the different seasons or following your needs, from a warm sunny day to chilly winter evenings.
Create the right atmosphere
Change the mood of the room with a click or with voice control. Adjust the lighting depending on the situation and enjoy the moment. It doesn't matter if you want to take a nap or you have to work, Yeelight will help you create the perfect mood for every situation.
Sync with music
With the Yeelight app, you can sync your lights with the music, creating a perfect atmosphere for entertainment. It's perfect for any event and meeting with your loved ones.
Control your lighting from anywhere
Thanks to the Yeelight app for iOS and Android, you can remotely control the lighting from anywhere you are using a smartphone or a tablet. You're not sure if you turned off all the lights before going out? Or maybe you forgot to leave the light on for your pet? Now you can control your lights from anywhere outside your home.
Adjust the settings depending on the hour of the day
Waking up at 7am is a problem for you? Set the lights so they will turn on gradually until the alarm beeps. If you don't like falling asleep in the dark, set the lightbulb to turn off after some minutes after you go to bed.
Datasheet
| | |
| --- | --- |
| Product type | YLDP13YL |
| Thread | E27 |
| Power | <8.5 W  |
| Voltage | 220V-240V~50/60Hz |
| Brightness | 800 lm, 5~100% |
| Color Temperature | 1700 - 6500K |
| Effectiveness | 100 lm/W |
| Connection | WiFi (802.11 b/g/n 2,4 GHz) |
| Software | Android 4.4, iOS 9.0 and above |
| Lifetime | 25000h |
Soyez le premier à poser une question sur ce produit !