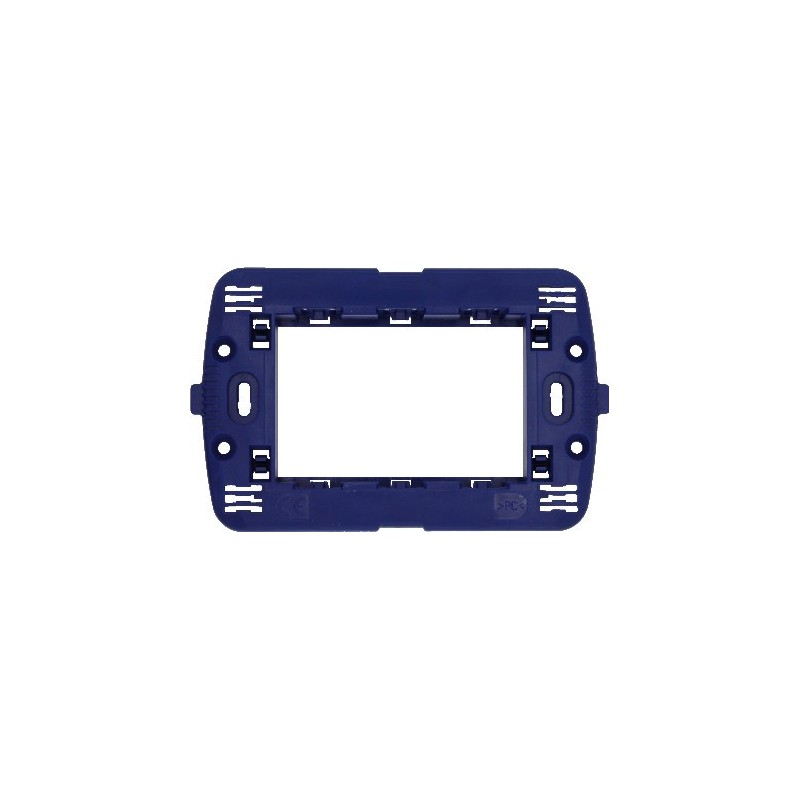 ---
Tipo di dispositivo:

Supporto
| | |
| --- | --- |
| | Colore: |
N° Moduli:

3 Moduli
 
Support with 3 modules - Ving Series
K88003

If you are looking for a 3-module fruit stand compatible with Bticino Living series electric fruits, then this product is for you. This 3-module holder comes with screws for attachment.
This holder is specially designed to be compatible with the Bticino Living series, ensuring hassle-free installation and excellent integration with the design of the electrical appliances in this line.
The holder offers enough space to accommodate three electrical insert modules, allowing you to customize the configuration to your specific needs. You can install electrical outlets, switches or any other compatible module, creating a functional and well-organized environment.
In addition, the fruit holder comes with CE and IMQ certification, ensuring compliance with European safety and quality standards. You can use it with confidence, knowing you have a reliable, high-quality product.
Installation of the 3-module holder is quick and easy. Thanks to its compatibility with the Bticino Living series, it fits perfectly with the supports and fixing mechanisms of this line. Simply insert the desired modules into the holder and mount it securely on the wall or on an electrical box.
The 3-module holder compatible with Bticino Living electrical inserts is the ideal solution for safely organizing and installing electrical appliances in your home or office. It offers functionality, reliability and seamless integration with the design of the Bticino Living series.