Outdoor Power Supply 150W for 24V Led Strip Meanwell LPV-150-24 IP67
Led power supplies Mean well LPV - IP67
Hai partita iva e operi nel settore Illuminotecnica? Clicca e scopri grandi vantaggi!
A te dedichiamo solo il meglio
Diamo il giusto valore al tuo lavoro, con prezzi esclusivi e servizi dedicati grazie ai quali rendere più efficace e produttiva la tua attività quotidiana.
TI REGISTRI E RISPARMI FINO AL 30%
Iscriviti subito sul nostro sito e acquista a prezzi scontati fino al 30% i nostri prodotti di illuminazione Led.
Ma i vantaggi non finiscono qui: ti garantiamo tutta l'assistenza tecnica di cui necessiti, prodotti in pronta consegna e spedizioni rapidissime, in 24/48 ore. Dedichiamo a te, che hai partita IVA, prezzi e servizi unici.
Cosa aspetti? Registrati e segui il ruggito del risparmio.
Chiudi
2 years minimum warranty / substitution of returned product within 2 working days
Always PRIME shipping with GLS or UPS courier. Delivery within 3-5 days.
You have 30 days for withdrawal and you always get a refund.
| | |
| --- | --- |
| | Watt |
| | |
| --- | --- |
| | Input Voltage |
| | |
| --- | --- |
| | Output Voltage |
| | |
| --- | --- |
| | IP rating |
| | |
| --- | --- |
| | Dimmable |
| | |
| --- | --- |
| | Size |
| | |
| --- | --- |
| | Certificate |
| | |
| --- | --- |
| | Warranty |
AC/DC MEAN WELL original Supply Power LPV-150-24, 150W DC 24V WATERPROOF IP67 Switching Power Supply for LED products
SUPPLY POWER: Mean Well Supply Power Series LPV 150W 24V, distributed by KingLed. Suitable for professional use, very compact model. The device is pre-wired with connectors.
APPLICATION: AC/DC Power Supply for low voltage devices such as LED strips, cameras and similar applications.
FEATURES: Class 2 Supply Power, constant 24V.
PROTECTION: WATERPROOF IP67, suitable for outdoor use too. Equipped with an integrated system to protect against Over Voltage, Over Load, Short Circuit and Over Temperature.
WARRANTY: KingLed offers product warranty service for all KingLed products and provides fast and comprehensive customer service before, during and after the purchase.
As a real frontrunner in LED lighting solutions, KingLed supplies a wide range of innovative LED lighting products.  MeanWell  Original product ­– LPV-150-24 150W DC 24V  MeanWell LPV Series is a new generation of high-performance switching power supplies that ensures exceptional efficiency and durability with high-quality materials. This product has a plastic structure and an IP67 rating. With protection against water and dust, suitable for installation in moist environments or outdoors.Ideal for a continuous and prolonged use, suitable for both industrial and professional applications, for LED strips and other low-voltage devices. Equipped with an integrated system to protect against Over Voltage, Over Load, Short Circuit and Over Temperature.  The device is pre-wired with connectors. Class 2 Supply Power for low voltage devices, constant 24V. 
DATA SHEET:  

MeanWell Original Product  
Output Current: 6.3A  
Output Power: 151.2W  
Output Voltage: DC 24V  
Driver: AC / DC  
Constant voltage
Application: Industrial / Professional  
Dimming: NO 
Input Voltage: 90-264V AC 
Number of Outputs: 1 
Material: Plastic 
Waterproof Type: IP67  
Dimension: 191 x 63 x 37.5 mm  
Class: II
Working Temperature: min: -30 C° max: +70 C°  
Protection: Over Voltage / Over Load / Short Circuit / Over Temperature  
Efficiency: 89%  
3 Years Warranty  
Certifications: UL60950-1, TUV EN60950-1 ,CCC GB4943 approved / Compliance to EN55032 (CISPR32) Class B, EN61000-3-2,-3,GB9254 class B,GB17625.1 / Compliance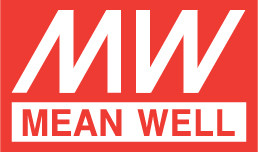 Data sheet
Watt

Input Voltage

Output Voltage

IP rating

Dimmable

Size

Certificate

Warranty
Be the first to ask a question about this product!