Outdoor Power Supply 60W for Led Strip 12V Meanwell LPV-60-12 IP67
Led power supplies Mean well LPV - IP67 Driver Impermeabili
Do you have a VAT number and work in the lighting industry? Click and discover great advantages!
We dedicate only the best to you
We value your work through dedicated prices and services that will help you make your daily job easier and more effective.
REGISTER AND SAVE UP TO 30%
Register on our website now and buy our Led lighting products at discounted prices up to 30%.
But advantages don't end here: we guarantee you all the technical assistance you need, products ready for delivery and fast shipping. We dedicate to you who have a VAT number unique prices and services.
What are you waiting for? Register and follow the roar of saving.
Close
2 years minimum warranty / substitution of returned product within 2 working days
Always PRIME shipping with GLS or UPS courier. Delivery within 3-5 days.
You have 30 days for withdrawal and you always get a refund.
| | |
| --- | --- |
| | Watt |
| | |
| --- | --- |
| | Input Voltage |
| | |
| --- | --- |
| | Output Voltage |
| | |
| --- | --- |
| | IP rating |
| | |
| --- | --- |
| | Dimmable |
| | |
| --- | --- |
| | Size |
| | |
| --- | --- |
| | Certificate |
| | |
| --- | --- |
| | Warranty |
AC/DC MEAN WELL original Supply Power LPV-60-12, 60W DC 12V WATERPROOF IP67 Switching Power Supply for LED products
SUPPLY POWER: Mean Well Supply Power Series LPV 60W 12V, distributed by KingLed. Suitable for professional use, very compact model. The device is pre-wired with connectors.
APPLICATION: AC/DC Power Supply for low voltage devices such as LED strips, cameras and similar applications.
FEATURES: Class 2 Supply Power, constant 12V.
PROTECTION: WATERPROOF IP67, suitable for outdoor use too. Equipped with an integrated system to protect against Over Voltage, Over Load, Short Circuit and Over Temperature.
WARRANTY: KingLed offers product warranty service for all KingLed products and provides fast and comprehensive customer service before, during and after the purchase.
As a real frontrunner in LED lighting solutions, KingLed supplies a wide range of innovative LED lighting products.  MeanWell  Original product ­– LPV-60-12 60W DC 12V  MeanWell LPV Series is a new generation of high-performance switching power supplies that ensures exceptional efficiency and durability with high-quality materials. This product has a plastic structure and an IP67 rating. With protection against water and dust, suitable for installation in moist environments or outdoors.Ideal for a continuous and prolonged use, suitable for both industrial and professional applications, for LED strips and other low-voltage devices. Equipped with an integrated system to protect against Over Voltage, Over Load, Short Circuit and Over Temperature.  The device is pre-wired with connectors. Class 2 Supply Power for low voltage devices, constant 12V. 
DATA SHEET:  

MeanWell Original Product   
Output Current: 5A  
Output Power: 60W  
Output Voltage: DC 12V  
Driver: AC / DC  
Constant voltage
Application: Industrial / Professional  
Dimming: NO 
Input Voltage: 90-264V AC 
Number of Outputs: 1 
Class: II
Material: Plastic 
Waterproof Type: IP67  
Dimension: 162.5 x 42.5 x 32 mm  
Working Temperature: min: -30 C° max: +70 C°  
Protection: Over Voltage / Over Load / Short Circuit / Over Temperature  
Efficiency: 83%  
3 Years Warranty  
Certifications: UL60950-1, TUV EN60950-1 ,CCC GB4943 approved / Compliance to EN55032 (CISPR32) Class B, EN61000-3-2,-3,GB9254 class B,GB17625.1 / Compliance to EN61000-4-2,3,4,5,6,8,11, EN55024, light industry level, criteria A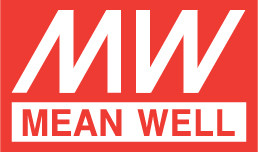 Data sheet
Watt

Input Voltage

Output Voltage

IP rating

Dimmable

Size

Certificate

Warranty
Be the first to ask a question about this product!