Kit with 72W Samsung Led Strip – With remote controller – Ready for use
Led strips Ready-to-use kits
Do you have a VAT number and work in the lighting industry? Click and discover great advantages!
We dedicate only the best to you
We value your work through dedicated prices and services that will help you make your daily job easier and more effective.
REGISTER AND SAVE UP TO 30%
Register on our website now and buy our Led lighting products at discounted prices up to 30%.
But advantages don't end here: we guarantee you all the technical assistance you need, products ready for delivery and fast shipping. We dedicate to you who have a VAT number unique prices and services.
What are you waiting for? Register and follow the roar of saving.
Close
2 years minimum warranty / substitution of returned product within 2 working days
Always PRIME shipping with GLS or UPS courier. Delivery within 3-5 days.
You have 30 days for withdrawal and you always get a refund.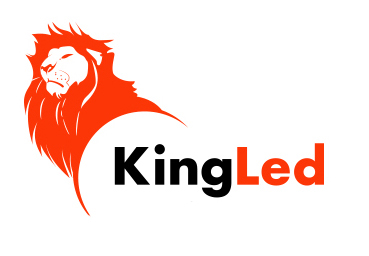 DESCRIPTION
This kit includes a Samsung 72W Led Strip + Mi-Light Controller + Tap Remote + Actec 75W Power Supply
This kit includes all that is needed to install the Led strip. Includes a power supply, controller, remote controller and led strip (you can choose the color temperature).
Once installed you can manage with a remote controller the following functions:
Turn on/off
Adjust brightness 1%-100%
FEATURES Led Strip
PCB Width 8mm 
PCB+SMD Height 2mm 
Reel length 5mt 
Power Supply DC 24V 
Rated Power 72W 
Power 12,8W /mt 
Rated Brightness 8.000lm 
Brightness 1400lm /mt 
Color temperature 2700K / 4000K / 6500K 
CRI 85+ 
Led Type 2835 x 600pz 
Cutting length each 6 Led / 50mm 
IP Rating IP20 
Dimmable SI 
Working temperature -20° a +40° 
Certifications CE / RoSH / TUV / UL upon request 
Warranty 3 Years 
FEATURES Controller
Product Name: FUT036
Tension: DC 12V-24V
Frequency: 2.4GHz RF
Max current/channel: 6A
Total Max Current: 10A
Control Range: 30m
Size: 85 x 45 x 22.5 mm
Warranty 3 Years 
FEATURES Power Supply
Max Power: 75W
Max Current: Max 3.12A
Driver Type: AC/DC
Input Tension: AC 220-240V
Output Tension: DC 24V
Dimmable: NO
N. of Exits: 1
Shell: Plastic
IP Rating: not waterproof, IP20
Working temperature: -20°C +45°C
Full charge efficiency: 91%
Size: 305 x 30 x 17 mm
Warranty: 3 years
INSTALLATION
To install this kit is recommended to use aluminium profiles. Without a dissipating surface the led strip might be ruined by heat produced.
The profile has to be purchased separately depending on the needs. 
COMPONENTS
1 72W 24V Led Strip with chip Samsung
1 Mi Light Controller
1 Remote controller, which can be also attached on a wall
1 ACTEC Power supply suitable also for installation on wooden furniture.
Be the first to ask a question about this product!