Led strip dimmers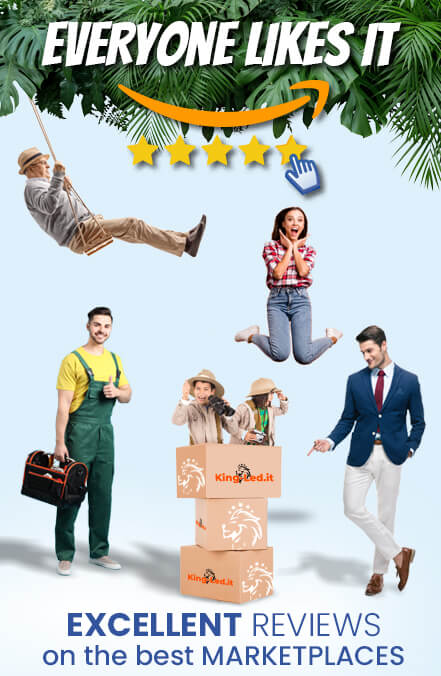 Mi-Light Touch RGBW LED Strip Controller + Remote Control, 2.4GHz RF remote controllable, WIFI enabled FUT027
Mi-Light Led strip dimmers Smart Remote Controllers 2.4GHz RGB RGBW Series RGBW RGBW
Do you have a VAT number and work in the lighting industry? Click and discover great advantages!
We dedicate only the best to you
We value your work through dedicated prices and services that will help you make your daily job easier and more effective.
REGISTER AND SAVE UP TO 30%
Register on our website now and buy our Led lighting products at discounted prices up to 30%.
But advantages don't end here: we guarantee you all the technical assistance you need, products ready for delivery and fast shipping. We dedicate to you who have a VAT number unique prices and services.
What are you waiting for? Register and follow the roar of saving.
Close
2 years minimum warranty / substitution of returned product within 2 working days
Always PRIME shipping with GLS or UPS courier. Delivery within 3-5 days.
You have 30 days for withdrawal and you always get a refund.
| | |
| --- | --- |
| | Power |
| | |
| --- | --- |
| | Input Voltage |
| | |
| --- | --- |
| | Color Temperature |
| | |
| --- | --- |
| | IP rating |
| | |
| --- | --- |
| | Double-sided tape |
| | |
| --- | --- |
| | Dimmable |
| | |
| --- | --- |
| | Frequency |
| | |
| --- | --- |
| | Protocol |
| | |
| --- | --- |
| | N. Channels |
| | |
| --- | --- |
| | Zones |
| | |
| --- | --- |
| | Size |
| | |
| --- | --- |
| | Size |
| | |
| --- | --- |
| | Material |
| | |
| --- | --- |
| | Finish |
| | |
| --- | --- |
| | Certificate |
| | |
| --- | --- |
| | Warranty |
MI-LIGHT - KIT INCLUDES: Touch RGBW LED Strip Controller + Remote Control, 2.4GHz RF remote controllable, DC12V/DC24V. High-performance RGBW LED Touch Remote Controller, controlling all RGBW LED products with five line and four circuits (common anode). Owning 640 thousands colors and 20 automatic changing modes to choose. Control and dim your lights to create the right atmosphere.
DOMOTIC SYSTEM: A great start for those who want to create a domotic system with lighting control. With a compatible Mi-Light Remote Control, you will be able to manage the entire line of RGBW Mi-Light Products, easily and fast A wide range of products for indoor, outdoor, private and commercial use. For all RGBW Mi-Light Products. Almost endless colors to choose. Also, it has memory functions (that is to say, the previous settings will be resumed when power is on again).
With the technology of the 2.4G high frequency wireless remote control, it has the characteristics of low power consumption, long distance transmission, and strong anti-interference ability, high speed telecommunications.
SMARTPHONE: Thanks to the Mi-Light iBox Wi-Fi module and the free downloadable App it is possible to control all the Mi-Light LED devices right from your Smartphone. Using your home's existing Wi-Fi connection, or directly with the 3/4G Mobile Networks, the iBox works with the free Mi-Light 3.0 App (Available both for iOS and Android) to give you a quick and easy way to manage your Mi-Light devices right from your Smartphone. (iBox WiFi module sold separately).
AMAZON ECHO:  You can now control all your Mi-Light devices with Alexa commands. Thanks to the YT1 Wi-Fi module and the free downloadable App it is possible to control all the Mi-Light LED devices with Amazon Echo's intelligent assistant, Alexa. (YT1 WiFi module sold separately).
WARRANTY: KingLed offers product warranty service for all Mi-Light products and provides fast and comprehensive customer service before, during and after the purchase.
KingLed is absolutely an authorized Mi-Light reseller and only sells original products in original packaging. 
Controller + Remote. 2.4GHz RF remote controllable, WIFI enabled. 1 Touch RGBW LED Controller + 1 Remote Control. For RGBW LED strips.  The Remote Control and the Controller supplied in this KIT are mutually compatible and can communicate with each other only.
Dim and control RGBW LED strips remotely, through the following functions:
0%-100% dimming capacity
RGB+W Color changing, brightness & saturation control
20 modes switching, millions of colors at your fingertips ­
Smooth touch remote. Wireless RF (Radio Frequency) range of 30m
4-ZONES CONTROL, control each zone separately or simultaneously. No bulb qty limited
The Remote Control operates autonomously and requires 2 AAAbatteries (not included).
DATASHEET
Model No.: FUT027
Remote
Size: 110x52x20mm
Power:  AAA batter*2pcs
Material: ABS
Fabrication processing: Multicolor printing & UV varnish
Controller
Size: 85x45x23mm
Working Voltage: DC12V-24V  
Control Way: R G B  W four channels
Output: Max. 6A/Channel
Total output Max.10A  
Output connection: Common Anode
Control Distance: 30m 
Standby Power: 20uA 
IMPORTANT: You need to synchronise before the usage to ensure that the product works properly: Please ensure the Remote Control is compatible with your product.
Switch OFF the LED light
Switch ON the LED light
When the LED lights up, press the "SPEED" button on the remote control repeatedly (within 3 seconds).
Once the synchronization has finished successfully, the LED Light will light up three times slowly. If the sync failes to finish, please switch off the light and follow the steps above again. NB: MAKE SURE THE POWER IS OFF BEFORE INSTALLATION.
One remote can control countless lamps or controllers, but one lamp or controller can be controlled by four remotes.
We recommend using rechargeable batteries for the remote controllers. For that reason, we don't include ordinary batteries. We hope you appreciate our environmental friendly choices and they do not cause you any inconvenience.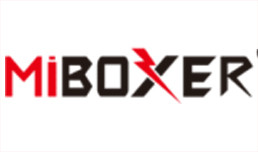 Data sheet
Power

Input Voltage

Color Temperature

IP rating

Double-sided tape

Dimmable

Frequency

Protocol

N. Channels

Zones

Size

Size

Material

Finish

Certificate

Warranty
Be the first to ask a question about this product!